I must confess that I knew nothing about American artist Fred Tomaselli before I stepped down to the imposing space that is the basement of the Mayfair branch of White Cube gallery. My interest in him was because he was billed as a mixed-media artist, and I'm always curious to see how other artists use found imagery. I was completely blown over by the exhibition – imaginative, critical, humorous and very relevant to the times we live in. He is also an immensely skilled painter and, even if we put the subject to one side for a moment, his compositions are stunning.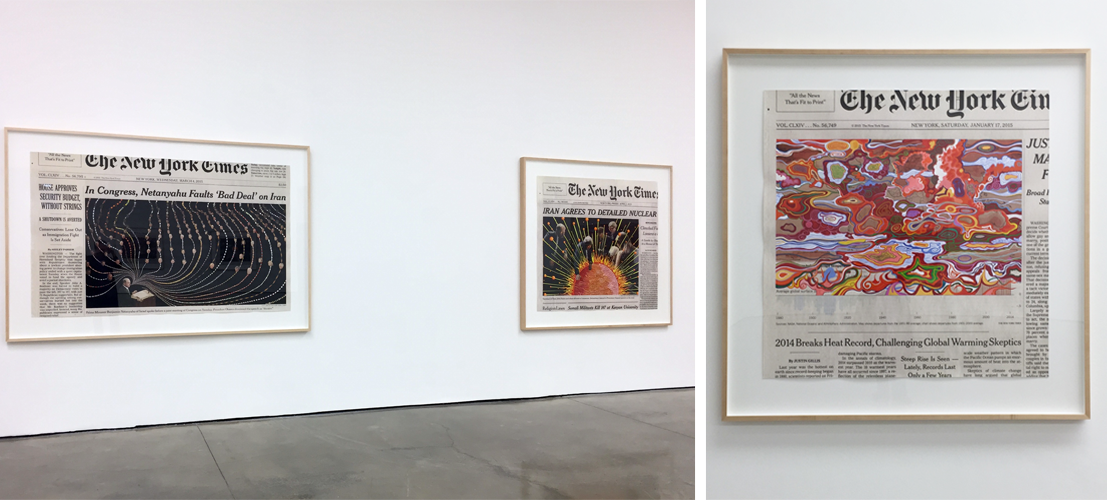 Since 2005, Tomaselli has been making interventions on New York Times front pages: he paints over photographs featured on the cover, turning them into riotous abstract patterns, meditations on death, and witty jabs at politicians. Through this, he tries to show the subjectivity of what's reported: that "news" we read are written and edited by individuals with biases, and published by companies that have their own agendas. His interventions add an extra layer of subjective editorial decision, echoing what goes into the production of what is considered news-worthy, while at the same time offering a timeline of his own daily experiences.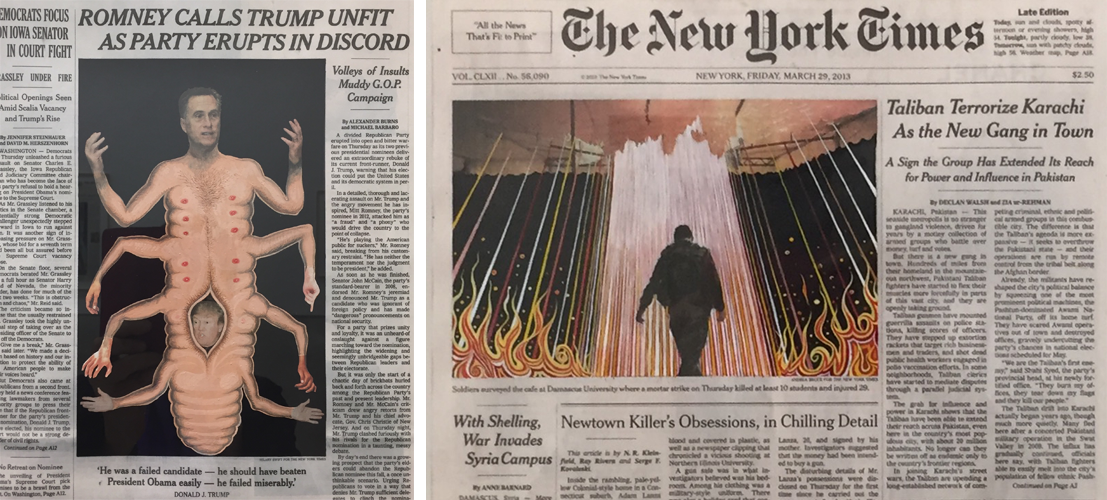 Tomaselli's has increasingly focused on "The Times" series in recent years. His addition of almost-psychedelic imagery to the front page of one of the world's best-known newspapers highlights both the tragedy and the absurdity of present-day politics.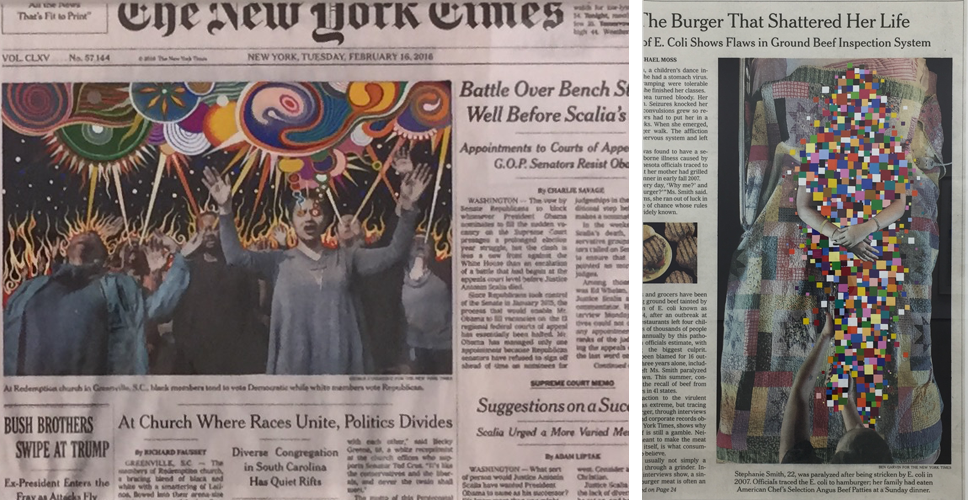 His hallucinatory vision of news and media, with its swirling shapes and public figures transformed into monstrous creatures, is an attack on the nature of "facts" in our post-truth world. He is a wonderful painter with a great imagination, but what is really important about his work is the concept, which is no less relevant and powerful for being nonsensical.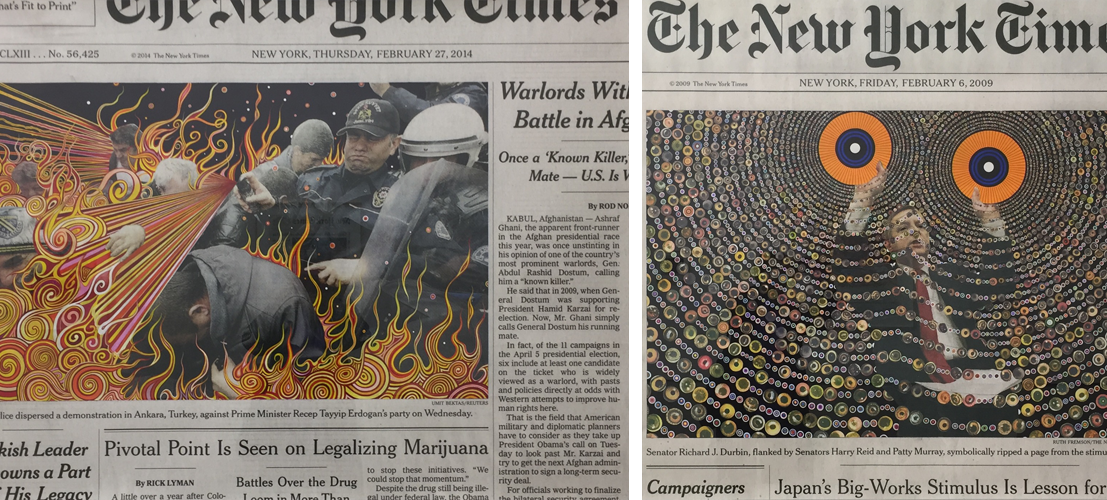 Fred Tomaselli: Paper is on a White Cube Mason's Yard until 13 May 2017
25-26 Mason's Yard, London SW1Y 6BU
Opening hours: Tuesday – Saturday 10 am – 6 pm